A better sponge
for a better planet
Featured in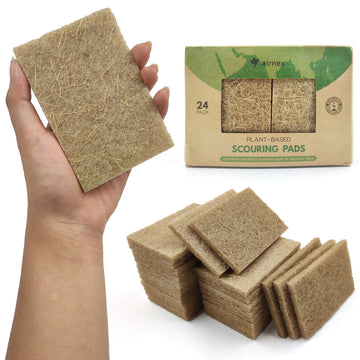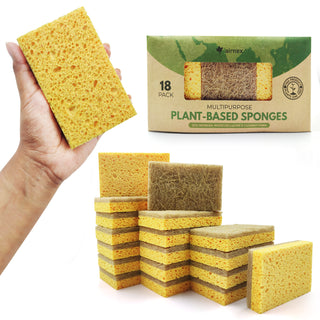 Brand new
Join the Eco-Revolution!
Go green in your kitchen by choosing our most popular sponges shapes or save with our family bundle packs!
Shop Single Packs
Shop Bundles
Endorsed by Eco-Advocates
Internet celebrities, influencers, and advocates of eco-friendly living all loved our sponges and endorse them on their social channels!
★★★★★

They work as well as the usual brands and are better for the environment - a win!
★★★★★

It works well, lasts long and cleans my dishes perfectly. There is no reason for anyone to buy a synthetic sponge ever again.
★★★★★

I have to say, I like it better than the nondegradable, very expensive sponges I'm using now! Yeah… I'm a convert!
★★★★★

I like that these are biodegradable, so I can toss them into my compost bin.
★★★★★

They work wonders on stuck on food especially when used on Cast Iron and they're easy to rinse clean than any other type of scrubber I've tried.
★★★★★

I love that these are more natural and should biodegrade much quicker without leaching as many toxins and chemicals into the earth.